LENTEN EVENTS
           On the Fridays of Lent there will be Eucharistic Adoration                                    following 8:30 Mass until Stations of the Cross at 12 Noon.
                Lenten Scripture Study … Monday evenings 6pm–Tuesday mornings 9am                                            Mondays … February 26 and March 5 & 12 … 6pm                                                                         Tuesdays … February 27 and March 6 & 13 … 9am                                             Both sessions are to be held in the Fr. Szal Conference Room.
                                   Wednesday, February 21 … Exposition of Sacred Relics                                      following 8:30am Mass until 6:30pm … Church
                                          Wednesday, February 28 … Soup Supper 5pm                                          Presentation on Literacy and Poverty… Parish Hall
                                  Wednesday, March 7 … "Give Up Worrying for Lent"                                    Lenten Speaker: Gary Zimak, author 6pm … TBA
                                       Wednesday, March 14 … Traditional Latin Mass                                        Missa Cantana – High Mass of Lent 7pm … Church
                                    Wednesday, March 21 … Mary at the Foot of the Cross                                       Lenten Speaker: Fr. Michael Shea, C.M. 6pm … TBA
~~~~~~~~~~~~~~~~~~~~~~~~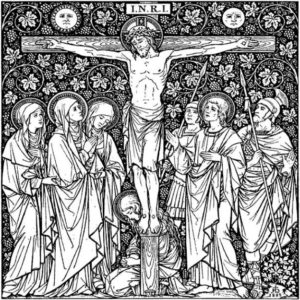 HOLY WEEK SCHEDULE
at Holy Martyrs Church, Oreland Pa.
Holy Thursday
Mass of the Lord's Supper 7:00 pm
Adoration at the Repository until 10pm
Good Friday
Celebration of the Lord's Passion 3:00 pm
Holy Saturday
Blessing of Easter Food
12:00 Noon in the Church
Easter Vigil
7:00 pm
Easter Sunday Masses
8:00 & 10:30 am
---
Fridays of Lent
Exposition & Adoration of the Blessed Sacrament following 8:30 am Mass until Noon — Rosary at 11:30 am — Stations of the Cross at 12:00 noon
Daily Weekday Mass  –  8:30 am    –  Monday through Saturday
Rosary – 8:00 am