Welcome to Holy Martyrs Roman Catholic Church in Oreland, Pennsylvania – Founded 1949
" . . . one of the elders spoke up and said to me, "Who are these wearing white robes, and where did they come from?"  I said to him, "My lord, you are the one who knows." He said to me, "These are the ones who have survived the time of great distress; they have washed their robes and made them white in the blood of the Lamb."                                 -Revelation 7:13-14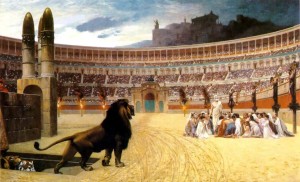 The Holy Martyrs of the Church of Rome – Our Patrons

pictured:  The Christian Martyrs Last Prayer  by Leon Gerome 
---
You can make a donation to Holy Martyrs Catholic Church online with the  E-giving link above.

---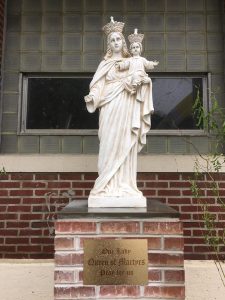 Our Lady, Queen of Martyrs, Pray for us
Traditional Latin Mass – April 5, 2017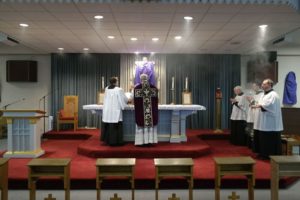 ---
The Faithful Traveler on EWTN . . .
For Information click on the picture.
---
Exposition of Sacred Relics
On All Saints Day at Holy Martyrs and other locations
Over 100 relics of the Lord and the Saints were on display on March 29, 2017.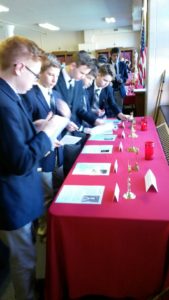 Students from Regina Luminis Academy visit the Exposition of Relics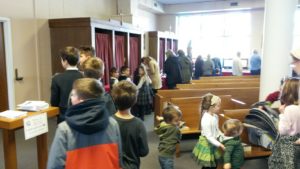 Included in the collection is a relic of the Cross of our Lord, relics from Mount Calvary and the Birthplace of our Lord. Also included are relics of the Cloak of St. Joseph, St. John the Baptist, St. Philomena, St. Francis, St. Anthony of Padua, St. Charles Borromeo, St. John Neumann, St. Katharine Drexel, St. (Mother) Teresa of Calcutta, St. John Paul II, Blessed Pier Giorgio Frassati, St. Damian of Molokai, St. Therese, Venerable Fulton J. Sheen, Servant of God Fr. Walter Ciszek, and many others.
---
          Archdiocese of Philadelphia – Launch of Project Rachel
Healing for those who suffer from the pain of Abortion
Click to view the Press Conference
---
---
View the Video of Holy Martyrs Church Groundbreaking Ceremony
---
The Study of the Sacred Scriptures
Listen to Father Peter Damian on Aim High, on Radio Maria:
Introduction to the Study of Sacred Scripture   –   Part I
The Study of Sacred Scripture  –  Part 2
---
Sincere thanks to Archbishop Charles Chaput for allowing us to bring the Altar on which Pope Francis offered Mass on the Parkway in Philadelphia in September 2015 to Holy Martyrs Catholic Church in Oreland, Pa.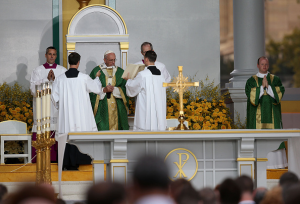 Click on the image above for images of moving the Altar to our church.
---
Vocation Videos Produced by Joyful Films
View more films at   www.joyfulfilms.com
Visit the Office for Vocations to the Priesthood of the Archdiocese of Philadelphia at
Father Stephen DeLacy, Vocation Director for the Archdiocese of Philadelphia, describes the new vocation Initiative of the Archdiocese titled, Called by Name, in the following video

---
---
Holy Martyrs Catholic Church is the home of the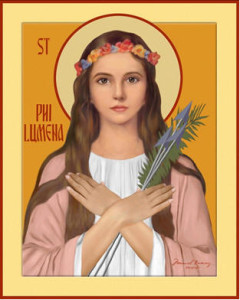 National Center of the Universal Archconfraternity of Saint Philomena in the United States
visit our website at   www.philomenafamilyusa.com
---
Visit the following links for News of the Catholic Church and Church Documents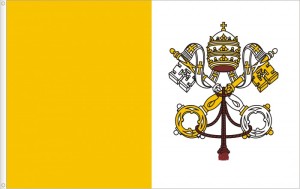 News Agency  – The World seen from Rome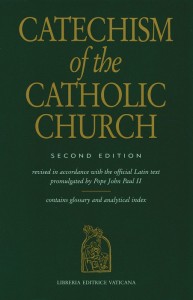 ---
Click here for information about Memorial Donations to Holy Martyrs Church
The triumphant Lamb of God, inspiration of the victorious Martyrs.
---
Tuesday, April 2 — Presentation — Father Michael Shea, C.M. Mary at the Foot of the Cross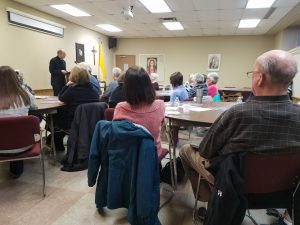 Tuesday, March 12 — Lenten Soup Supper with the Sisters of Life
Click on the pictures to link to the Sisters of Life Website