Welcome to Holy Martyrs Roman Catholic Church in Oreland, Pennsylvania – Founded 1949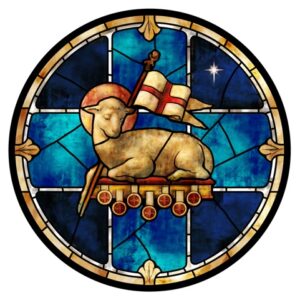 " . . . one of the elders spoke up and said to me, "Who are these wearing white robes, and where did they come from?"  I said to him, "My lord, you are the one who knows." He said to me, "These are the ones who have survived the time of great distress; they have washed their robes and made them white in the blood of the Lamb."
-Revelation 7:13-14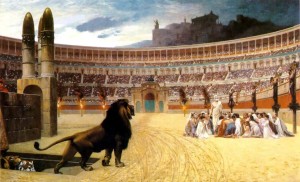 The Holy Martyrs of the Church of Rome – Our Patrons

pictured:  The Christian Martyrs Last Prayer  by Leon Gerome 

The Month of October is Dedicated to
the Most Holy Rosary of Our Blessed Lady
PRAYER TO THE QUEEN OF THE MOST HOLY ROSARY
Queen of the Most Holy Rosary,
and tender Mother of all people,
I consecrate myself to your Immaculate Heart,
and recommend to you my family, my country,
and the whole human race.
Please accept my consecration, dearest Mother,
and use me as you wish, to accomplish
your designs upon the world.
O Immaculate Heart of Mary,
Queen of Heaven and earth, rule over me,
and teach me how to allow the Heart of Jesus
to rule and triumph in me and around me,
as it has ruled and triumphed in you.
Amen.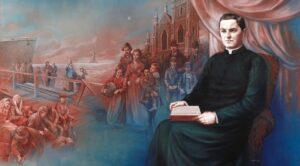 Venerable Servant of God Father Michael J. McGivney is to be beatified on Saturday, October 31 at the Cathedral of Saint Joseph in Hartford, CT.  Father McGivney founded the Knights of Columbus in 1882 with Charity, Unity, Fraternity and Patriotism as the guiding principles.  Now two million members strong, the Knights of Columbus serve local parishes and communities around the world.  As we celebrate this historic event, please join in asking Blessed Michael McGivney for his intercession and praying for his eventual canonization.  
For more information, go to "KofC.org" and watch the video on the McGivney Miracle Baby. Please also consider joining the "Fr. Michael J. McGivney Guild" to share in the mission of making known his life and work, and to encourage devotion to Blessed Michael McGivney.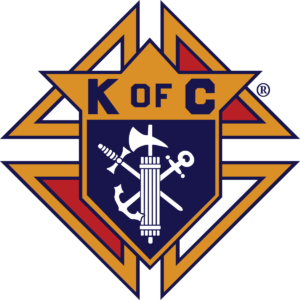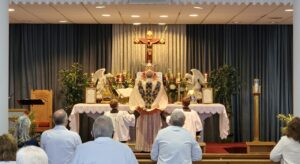 Archbishop Salvatore Cordileone, Archbishop of San Francisco,
offers Traditional Latin Pontifical Mass of the Blessed Virgin Mary
at Holy Martyrs


FAMILY MOVIE NIGHT
" The Greatest Showman" starring Hugh Jackman.
Saturday, November 7th, 2020            7:00 PM
$5.00 per person   $10.00 a family
Socially Distant Outdoor Event. Bring your own chairs. Food available for purchase from Fry's Catering. Food service begins at 5:30 PM.     Go to Fryscatering.com to order food selection. Pick up an order form on the porch of the rectory for Movie Night Reservations!
~~~~~~~~~~~~~~~~~~~~~~~~~~~~~~~~~~~~~~~~~~
HOLY MARTYRS STICKY BUN SALE
Famous FRITZ'S Sticky Buns  $10.00 for 1/2 dozen
Choice of: Plain — Walnut — Raisin — Walnut & Raisin mixed — Cream Cheese Iced
All Orders must be received by November 13; with Pick Up the weekend of November 21 & 22 after any weekend Mass. Order forms are available on the porch of the rectory and in the church vestibules. 
Click on the image above to go to the website




---


Parish Lottery Calendar Fundraiser
Calendars were mailed to your home.  If you do not wish to participate, please return your calendar to the parish office or place it in the collection baskets so that someone else may purchase it.
Visit Our Parish Shrines
Take a walk . . .  de-stress . . .  take time to pray
and let our parish grounds be a source of peace and comfort for you.
Take advantage of the many outdoor shrines and prayer spaces on our Parish grounds, especially the new Crucifix Shrine at the corner of Allison and Ulmer.  The Shrine, which is typical of wayside shrines seen in many European countries, was constructed by Michael Matthews of our parish as his Eagle Scout Project.  Landscaping, and the blessing and dedication, will be planned in the Fall.
We are grateful to be the recipients of this beautiful gift.
The Monument to the Veterans of the Armed Services.
Monument to the Unborn
Our Lady of Guadalupe, Patroness of the Unborn, pray for us.
The Mary Garden
Saint Francis of Assisi, pray for us.

Saint Therese of Lisieux, pray for us.
Our Lady, Queen of Martyrs, pray for us.
The Celebration of the Sacred Liturgy at the Current Time
• The dispensation from attendance at Mass on Sundays and Holy Days of Obligation continues until further notice.
• Although the obligation to participate at Mass in person on Sundays is dispensed at this time, there is no dispensation from the Commandment to Keep the the Lord's Day Holy, with prayer and reflection, along with the viewing of a live streamed celebration of Mass whenever possible.
• Those who are sick or compromised due to health conditions are not to come to church. Likewise, those who are at risk are not to exercise liturgical ministries.
REQUIRED PRECAUTIONS
SANITIZATION
• All public areas of the church are regularly sanitized following each gathering.
MASKS / FACE COVERINGS
• Everyone (except those 2 years of age and younger) attending Mass must wear a face covering from the time they enter the church building until AFTER they leave. The face covering should completely cover the nose, mouth and chin. Liturgical Ministers do not wear a mask while they exercise their particular ministry.
• The face covering should be removed for the reception of Holy Communion. Please follow the arrows on the floor and on the pews           for the direction of the Communion procession.
SOCIAL DISTANCING
• A social distance of at least six feet all around a person should be maintained at all times. Be particularly aware of keeping this distance when approaching for Holy Communion.
• Social distancing is to be observed between members of different households. But families, members of the same household, do not need to observe distancing among themselves .
NUMBERS OF OCCUPANCY
Churches in Pennsylvania may be occupied up to 75% at this time, however keeping a social distance of six feet lowers the percentage of space able to be occupied.
THE CELEBRATION OF MASS
The Sacred Liturgy is to be celebrated, as always, according to what is prescribed in the liturgical books as directed to the worship of Almighty God.
• Liturgical singing should be kept to a minimum. The Entrance Chant (The Introit), Responsorial Psalm, Verse Before the Gospel, Holy, Holy, The Mystery of Faith, Great Amen, and Communion Chant represent the minimum of sung parts. These Proper parts are the norm for any celebration of Mass, though they have often been replaced by hymns. During this time we have had the opportunity throughout the church to restore these Proper parts of the Mass.
• Instrumental music may be used for preludes and postludes, for the Offertory, and the Recessional.
• The exchange of the Sign of Peace, which is always merely optional, is to be omitted. This sign must never be a wave, or peace sign. The presentation of the Gifts at the Offertory is also omitted.
• Typically, only a cantor and instrumentalist should be used. Quartets and small choirs may be possible depending on the placement of the choir.
• Hymnals or Missalettes are not be used. Single use worship aids are permitted for one time use. A leaflet will be available at the church entrances with the chants for Mass – please take it with you when you leave.
• Holy water fonts will remain empty for now.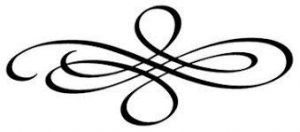 WEEKLY E-MAIL NEWSLETTER COMMUNICATIONS
Watch your email for our weekly Newsletter.  If you know someone who is not receiving the messages, and would like to, please remind them to send their email address to holymartyrschurch@gmail.com
Please also check in with our parish FACEBOOK pages – Church, Respect Life, and Carnival – for more information and spiritual reflections and prayers.
Also don't forget to visit our parish website www.holymartyrschurch.org for information and updates.  There you can access the weekly digital Parish Bulletin.
+ + + + + + +
Listen in this Monday to In His Sign Catholic Radio Network  WTMR  800AM   at 4:00pm
I will be the guest of Ann McGlone on her show Thy Will Be Done,  for stories of St. Philomena,  as well as my collection of Sacred Relics.   www.inhissign.com   In His Sign Catholic Radio Network, Thy Will Be Done.   Don't miss it!!!!!
You can also tune in each Friday at 11 AM Eastern  for AIM HIGH on Radio Maria   www.radiomaria.us   hosted  by Father Jason Kulczynski.   Each show is normally broadcast for two consecutive weeks.  
Radio Maria is available in our area on the website  www.radiomaria.us   or the Radio Maria App which can be downloaded for free at their website www.radiomaria.us    You can also listen to the Archives of most of the broadcasts of shows from the past 8 years.
+ + + + + + +
RELEVANT RADIO  – www.relevantradio.com      Also in our area at 640am on the radio
Bringing Christ to the World through the Media
Join all of the hosts who bring news and information, prayers and Devotions throughout the day.
Mass is broadcast daily at 1:00pm Eastern
The Family Rosary Across America at 8:00pm Eastern
+ + + + + + +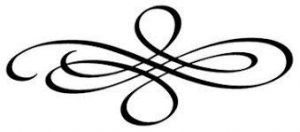 You can click on the following image to link to Holy Martyrs Parish E-giving.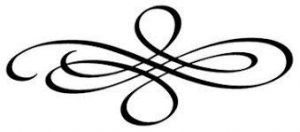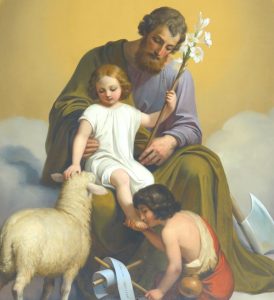 PRAYER to Saint Joseph, Protector of the Universal Church
Composed by Pope Leo XIII in 1889
Let us pray
To you, O blessed Joseph,
do we come in our tribulation,
and having implored the help of your most holy Spouse,
we confidently invoke your patronage also.
Through that charity which bound you
to the Immaculate Virgin Mother of God
and through the paternal love
with which you embraced the Child Jesus,
we humbly beg you graciously to regard the inheritance
which Jesus Christ has purchased by his Blood,
and with your power and strength to aid us in our necessities.
O most watchful guardian of the Holy Family,
defend the chosen children of Jesus Christ;
O most loving father, ward off from us
every contagion of error and corrupting influence;
O our most mighty protector, be kind to us
and from heaven assist us
in our struggle with the power of darkness.
As once you rescued the Child Jesus from deadly peril,
so now protect God's Holy Church
from the snares of the enemy and from all adversity;
shield, too, each one of us by your constant protection,
so that, supported by your example and your aid,
we may be able to live piously, to die in holiness,
and to obtain eternal happiness in heaven.
Amen.
PRAYER OF RENEWAL OF OUR CONSECRATION TO THE BLESSED VIRGIN MARY
Most Holy Virgin Mary, Mother of the Church,
you are the fairest fruit of God's redeeming love;
you sing of the Father's mercy
and accompany us with a mother's love.
In this time of pandemic we come to you,
our sign of sure hope and comfort.
Today we renew the act of consecration and entrustment carried out by those who have gone before us.
Archbishop Gomez: With the love of a Mother and Handmaid, embrace our nation which we entrust and consecrate once again to you, together with ourselves and our families.
A Bishop for his diocese: With the love of a Mother and Handmaid, embrace this diocese which we entrust and consecrate once again to you, together with ourselves and our families.
A Pastor for his parish: With the love of a Mother and Handmaid, embrace this parish which we entrust and consecrate once again to you, together with ourselves and our families.

Families, groups, or individuals: With the love of a Mother and Handmaid, embrace us as we renew our consecration to you, together with our brothers and sisters in Christ.
In a special way we commend to you
those particularly in need of your maternal care.
Mary, Health of the Sick,
sign of health, of healing, and of divine hope for the sick,
we entrust to you all who are infected with the coronavirus.
Mary, Mother of Consolation,
who console with a mother's love all who turn to you,
we entrust to you all those who have lost loved ones in the pandemic.
Mary, Help of Christians,
who come to our rescue in every trial,
we entrust to your loving protection all caregivers.
Mary, Queen and Mother of Mercy,
who embrace all those who call upon your help in their distress,
we entrust to you all who are suffering in any way from the pandemic.
Mary, Seat of Wisdom,
who were so wonderfully filled with the light of truth,
we entrust to you all who are working to find a cure to this pandemic.
Mary, Mother of Good Counsel,
who gave yourself wholeheartedly to God's plan for the renewing of all things in Christ,
we entrust to you all leaders and policymakers.
Accept with the benevolence of a Mother
the act of consecration that we make today with confidence,
and help us to be your Son's instruments
for the healing and salvation of our country and the world.
Mary, Mother of the Church,
you are enthroned as queen at your Son's right hand:
we ask your intercession for the needs of our country,
that every desire for good may be blessed and strengthened,
that faith may be revived and nourished,
hope sustained and enlightened,
charity awakened and animated;
guide us, we pray, along the path of holiness.
Mary our Mother, bring everyone under your protection
and entrust everyone to your beloved Son, Jesus Christ our Lord.
Amen.
+ + + + + + +
May the Lord bless us,
protect us from all evil,
and bring us to everlasting life.
Amen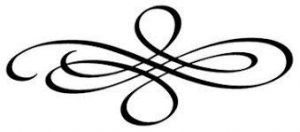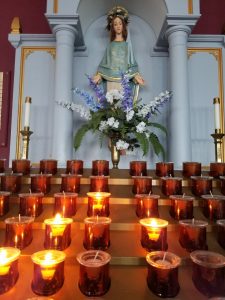 ---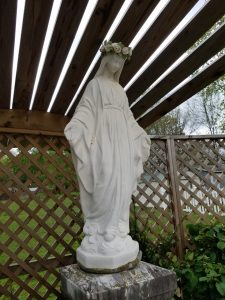 Photos of Adoration of the Most Blessed Sacrament
on DIVINE MERCY SUNDAY!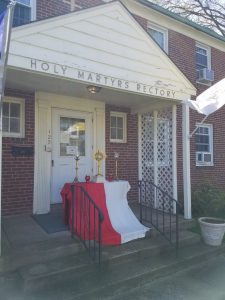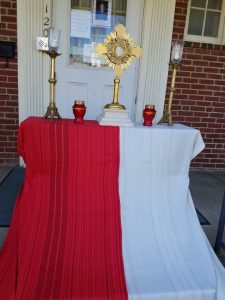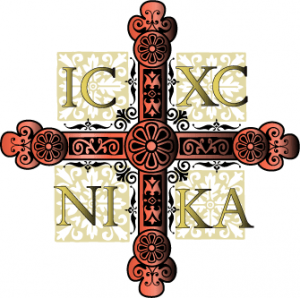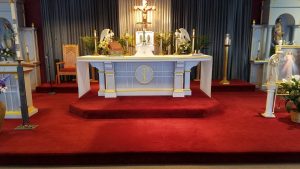 ---
Please visit the Parish FACEBOOK pages for more information and spiritual reflections.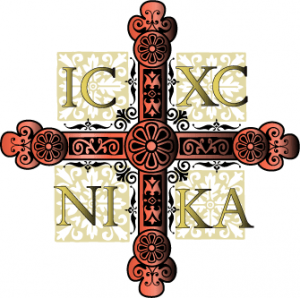 As so many people have reflected, we have entered an unexpected Lenten Desert.  Many people have spoken of renewed family prayer life   in these days, while others are experiencing the sadness of isolation.  Many of us, experiencing illness at this time are self-isolating in an abundance of caution, and charity. 

Our church will be open daily from 8:00 – 9:00 am for PRIVATE Prayer, until further notice.  If you have any symptoms, please do not come to the church.  It has also been encouraging to see people stopping to rest and pray at our outdoor shrines.  In all of this we are respectful of the abundance of the safety precautions including social distancing.
We will continue to provide on this page information and updates from the parish and the Archdiocese.  There will also be provided reflections for the Lent and Easter Season. The parish also has several FACEBOOK pages which are continually updated.

There are also here links to many celebrations of the Holy Sacrifice of the Mass.  I continue to offer Mass privately each day.  In accord with the directives of the Archdiocese in these difficult times, be assured that all scheduled Mass Intentions are being fulfilled, and Mass continues to be offered on Sundays for the People of the Parish.
Thank you to everyone who has checked in on my needs in these days, and thank you especially to everyone who has continued to support Holy Martyrs Church in these difficult days. Many people have made use of the e-giving link on this page.
Please see the new information below concerning the Virtual Lenten Retreat beginning Monday, March 30th, announced by Archbishop Nelson Perez.    That evening, and on each of the following evenings leading up to Palm Sunday, a video will be posted to Archbishop Pérez's Facebook page. At that same time each night, installments will be posted to his Instagram page as well as the Archdiocesan Vimeo Channel, the Archdiocesan website, and CatholicPhilly.com, the official digital news agency of the Archdiocese of Philadelphia.    More information at CatholicPhilly.com    
---
Archbishop Nelson J. Pérez Announces The Launch Of
"The Power Of Faith And Hope In A Time Of Uncertainty: A Virtual Lenten Retreat"
The six-day online retreat program is part of the ongoing pastoral and temporal response of the Archdiocese of Philadelphia to the COVID-19 pandemic and offers a means for the faithful to prepare spiritually for the approach of Holy Week.
Beginning Monday, March 30th I will share a video each night at 7:00 p.m. via my Facebook page. The series will extend to Palm Sunday and will include dynamic presenters from across our Archdiocese who will bring Catholic Families closer to Christ through scripture, reflection, and prayer. Six of the videos will be in English and American Sign Language and one will be in Spanish.
Please consider participating in this upcoming Lenten Video Retreat. Give this gift of hope to yourself. Christ is hope and through Him we're a people of hope. I'm praying for you during this time of uncertainty."
+Nelson J. Pérez
Archbishop of Philadelphia
---
Sunday Mass offered for the People of Holy Martyrs Church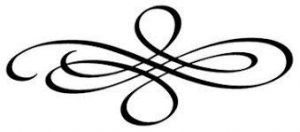 ---
Click on the picture to read the text from Pope Francis' homily for the 'Urbi et Orbi' Blessing

"Teacher, do you not care if we perish?"
In his homily during the worldwide moment of prayer that Pope Francis led this evening, he reflected on how Coronavirus has united us in our common humanity, as brothers and sisters.
---
Click on the image below to register and begin using FORMED.
FORMED is the revolutionary digital platform that gives you access to video-based study programs, feature films, audio presentations, and eBooks from the Church's foremost presenters . . .  At the parish or on the go, FORMED allows you access to the Catholic Faith.
---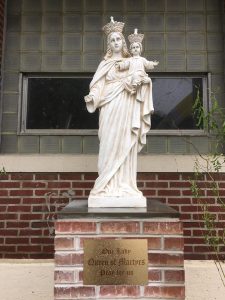 Our Lady, Queen of Martyrs, Pray for us
Traditional Latin Mass – April 5, 2017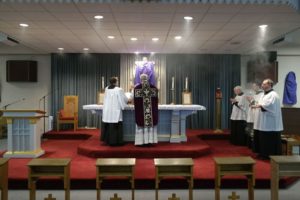 ---
The Faithful Traveler on EWTN . . .
For Information click on the picture.
---
Exposition of Sacred Relics
On All Saints Day at Holy Martyrs and other locations
Over 100 relics of the Lord and the Saints were on display on March 29, 2017.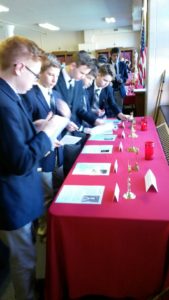 Students from Regina Luminis Academy visit the Exposition of Relics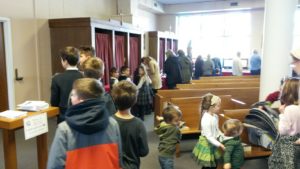 Included in the collection is a relic of the Cross of our Lord, relics from Mount Calvary and the Birthplace of our Lord. Also included are relics of the Cloak of St. Joseph, St. John the Baptist, St. Philomena, St. Francis, St. Anthony of Padua, St. Charles Borromeo, St. John Neumann, St. Katharine Drexel, St. (Mother) Teresa of Calcutta, St. John Paul II, Blessed Pier Giorgio Frassati, St. Damian of Molokai, St. Therese, Venerable Fulton J. Sheen, Servant of God Fr. Walter Ciszek, and many others.
---
          Archdiocese of Philadelphia – Launch of Project Rachel
Healing for those who suffer from the pain of Abortion
Click to view the Press Conference
---
---
View the Video of Holy Martyrs Church Groundbreaking Ceremony
---
The Study of the Sacred Scriptures
Listen to Father Peter Damian on Aim High, on Radio Maria:
Introduction to the Study of Sacred Scripture   –   Part I
The Study of Sacred Scripture  –  Part 2
---
Sincere thanks to Archbishop Charles Chaput for allowing us to bring the Altar on which Pope Francis offered Mass on the Parkway in Philadelphia in September 2015 to Holy Martyrs Catholic Church in Oreland, Pa.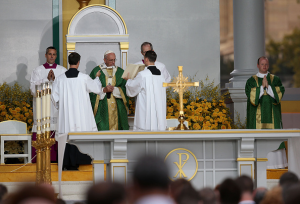 Click on the image above for images of moving the Altar to our church.
---
Vocation Videos Produced by Joyful Films
View more films at   www.joyfulfilms.com
Visit the Office for Vocations to the Priesthood of the Archdiocese of Philadelphia at
Father Stephen DeLacy, Vocation Director for the Archdiocese of Philadelphia, describes the new vocation Initiative of the Archdiocese titled, Called by Name, in the following video

---
---
Holy Martyrs Catholic Church is the home of the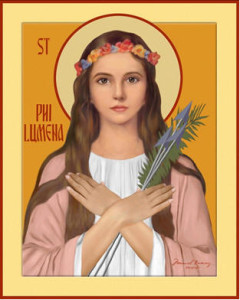 National Center of the Universal Archconfraternity of Saint Philomena in the United States
visit our website at   www.philomenafamilyusa.com
---
Visit the following links for News of the Catholic Church and Church Documents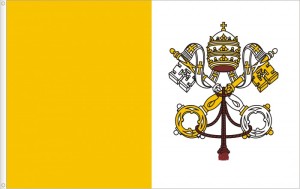 News Agency  – The World seen from Rome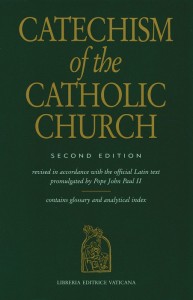 ---
Click here for information about Memorial Donations to Holy Martyrs Church
The triumphant Lamb of God, inspiration of the victorious Martyrs.
---
Tuesday, April 2 — Presentation — Father Michael Shea, C.M. Mary at the Foot of the Cross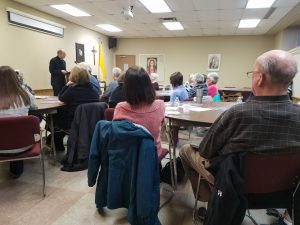 Tuesday, March 12 — Lenten Soup Supper with the Sisters of Life
Click on the pictures to link to the Sisters of Life Website