The Relic Chapel is regularly open on Thursdays following Morning Mass, with Coffee & Conversation, on First Fridays following Devotions and Benediction of the Blessed Sacrament, and by Appointment.
Contact the office  schedule a visit and a Presentation for your Church or School Group. 215-884-8575  or email  holyrelics@outlook.com

What you will see at the Exposition . . .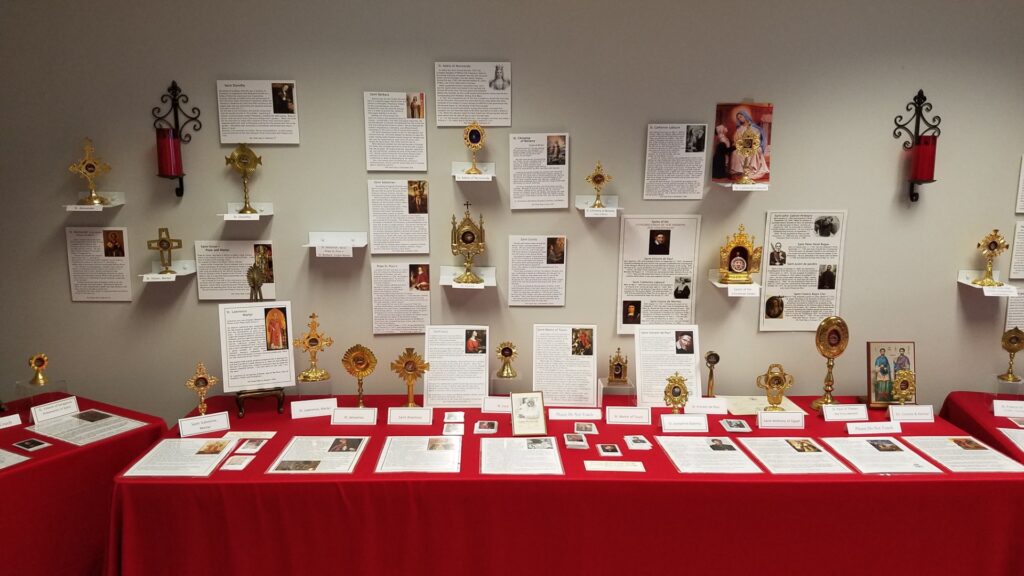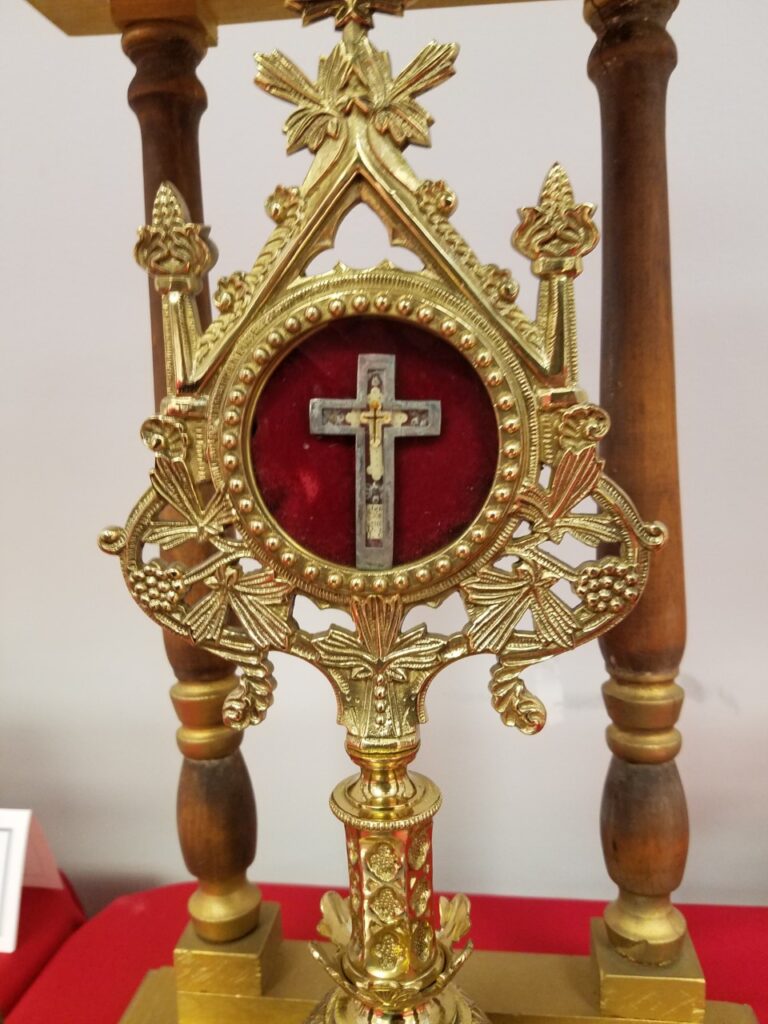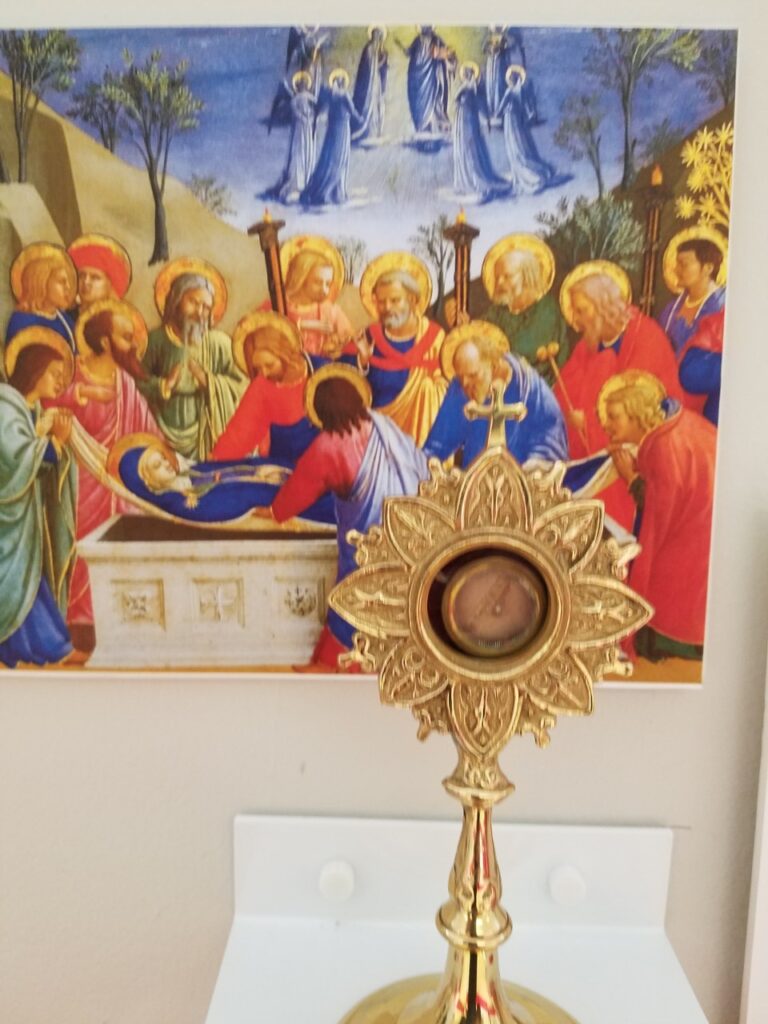 The Wood of the Cross of Our Lord                                         The Sepulcher of the Blessed Virgin Mary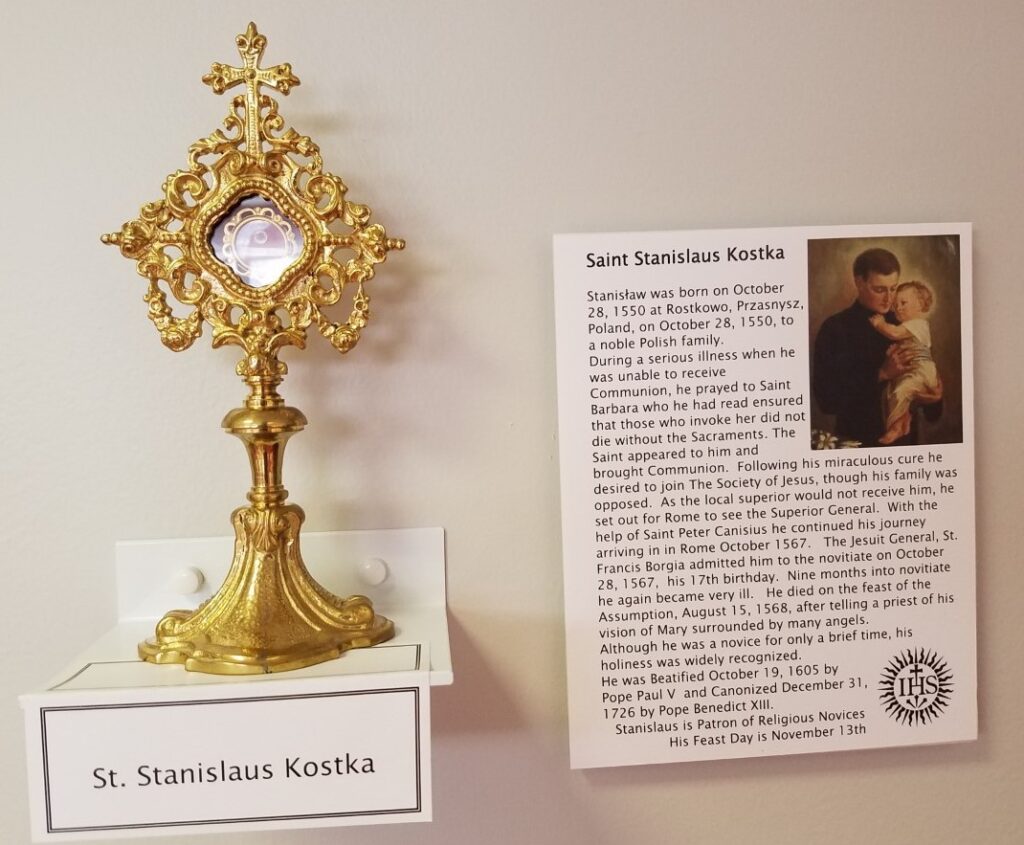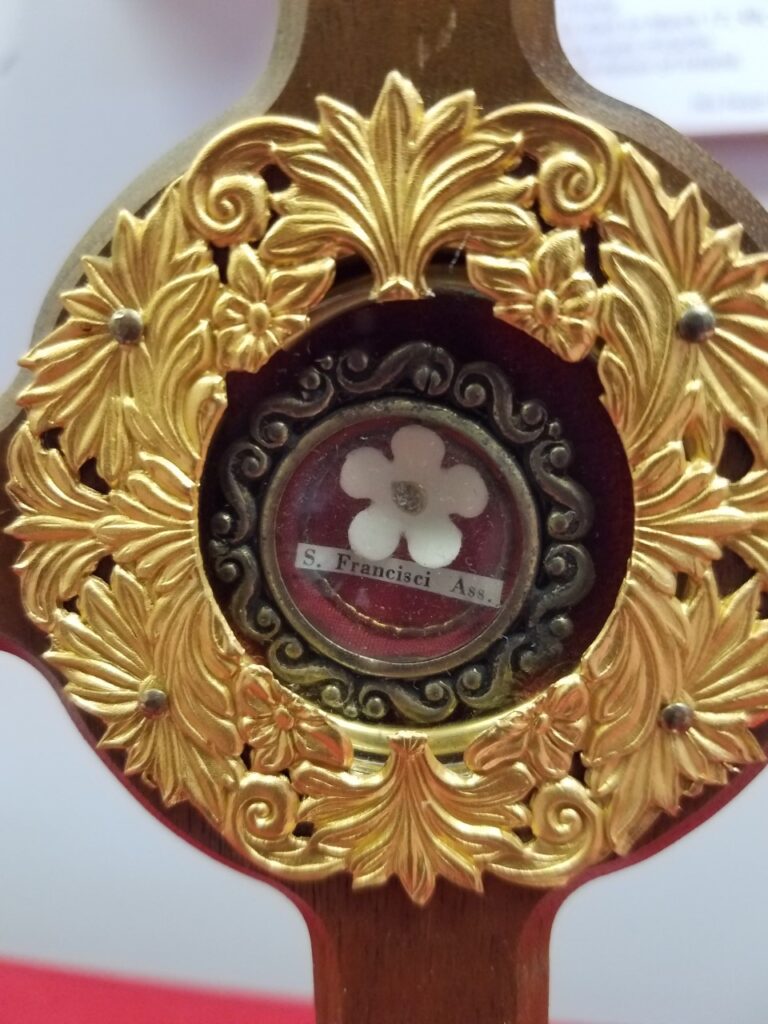 St. Stanislaus Kostka                                        St.  Francis of Assisi


A Variety of 2nd and 3rd Class Relic Prayer Cards are available in the Exposition.  Contact the Office for more information or to request Relic Cards by mail .    215-884-8575   or email  holyrelics@outlook.com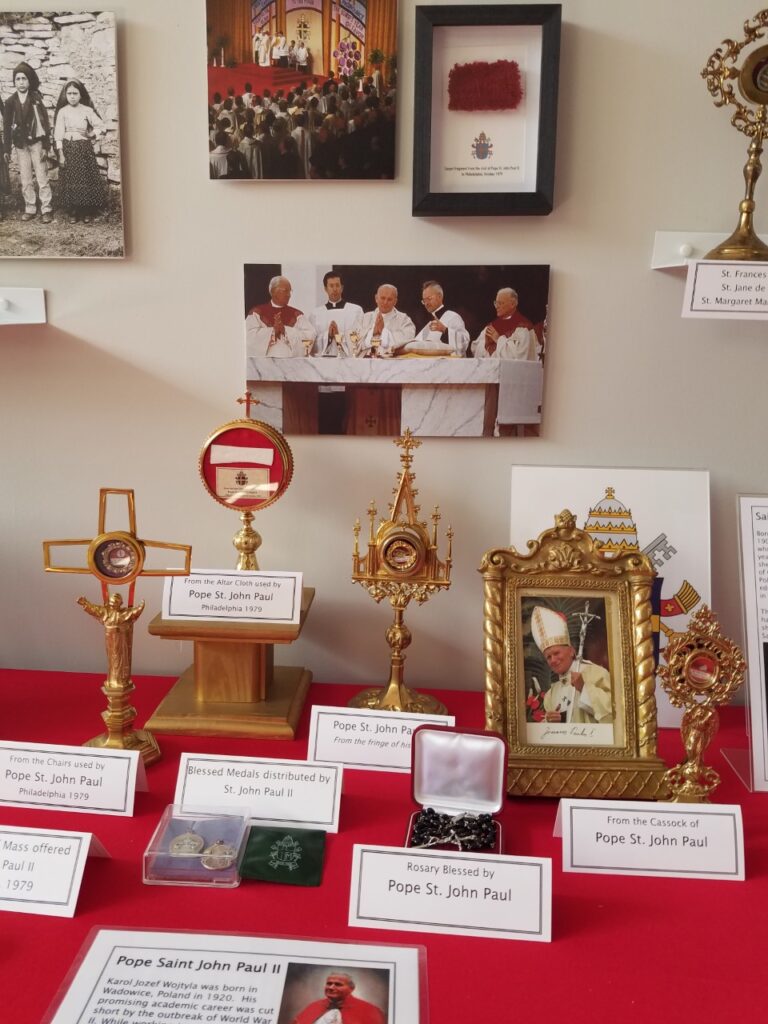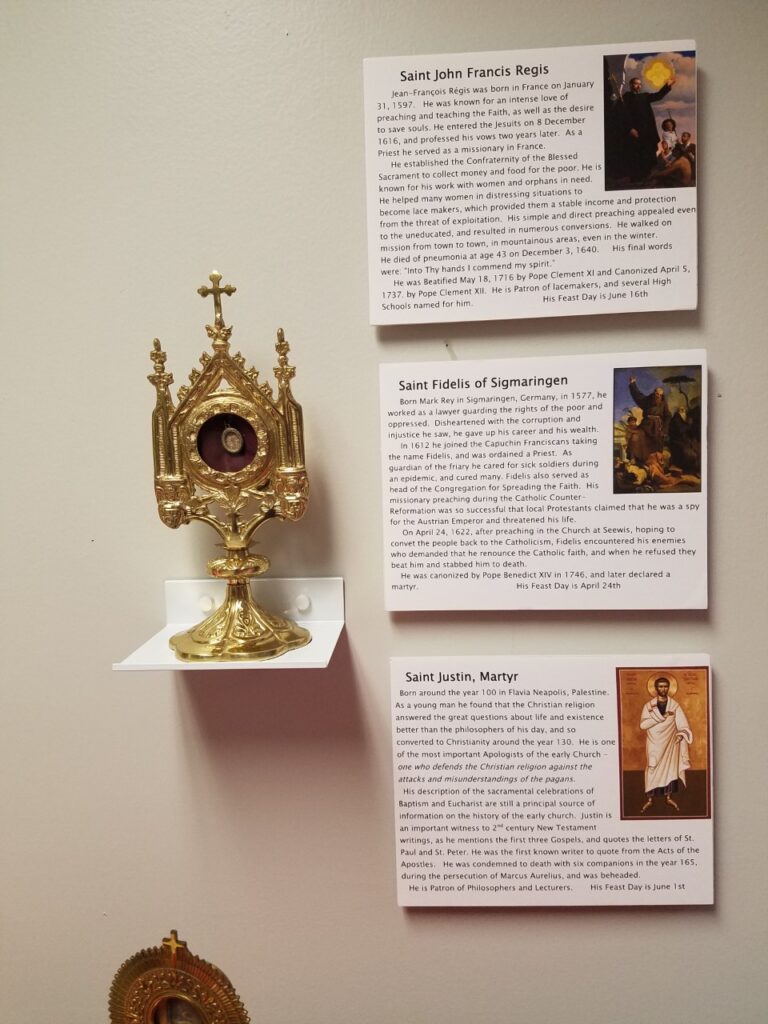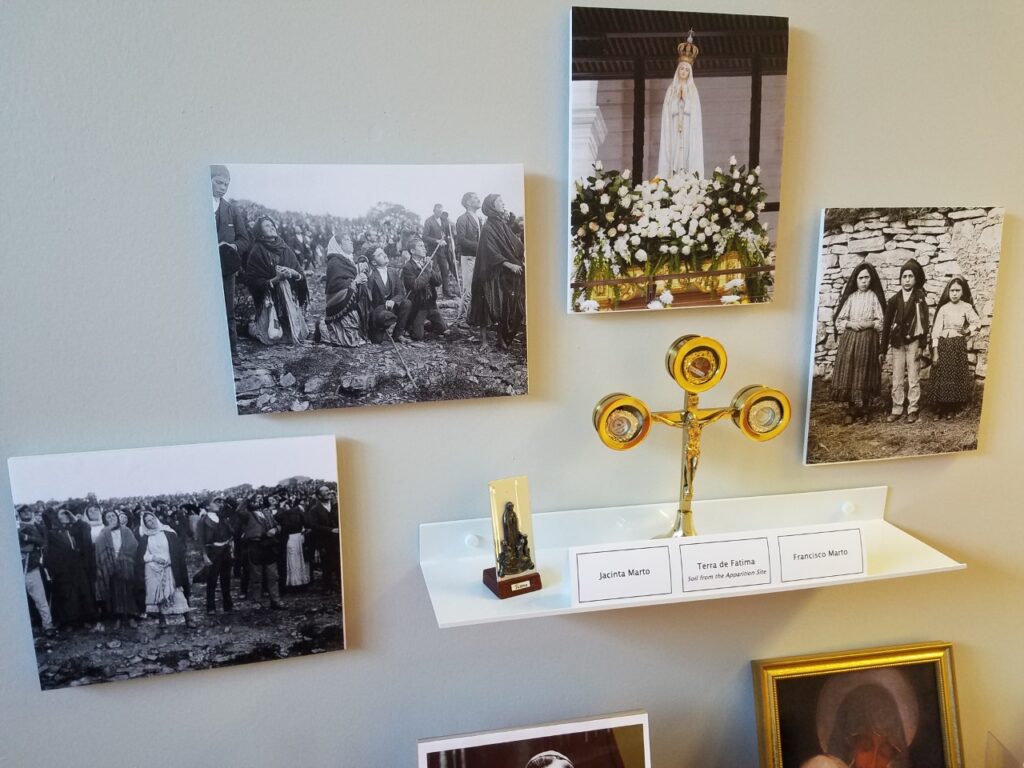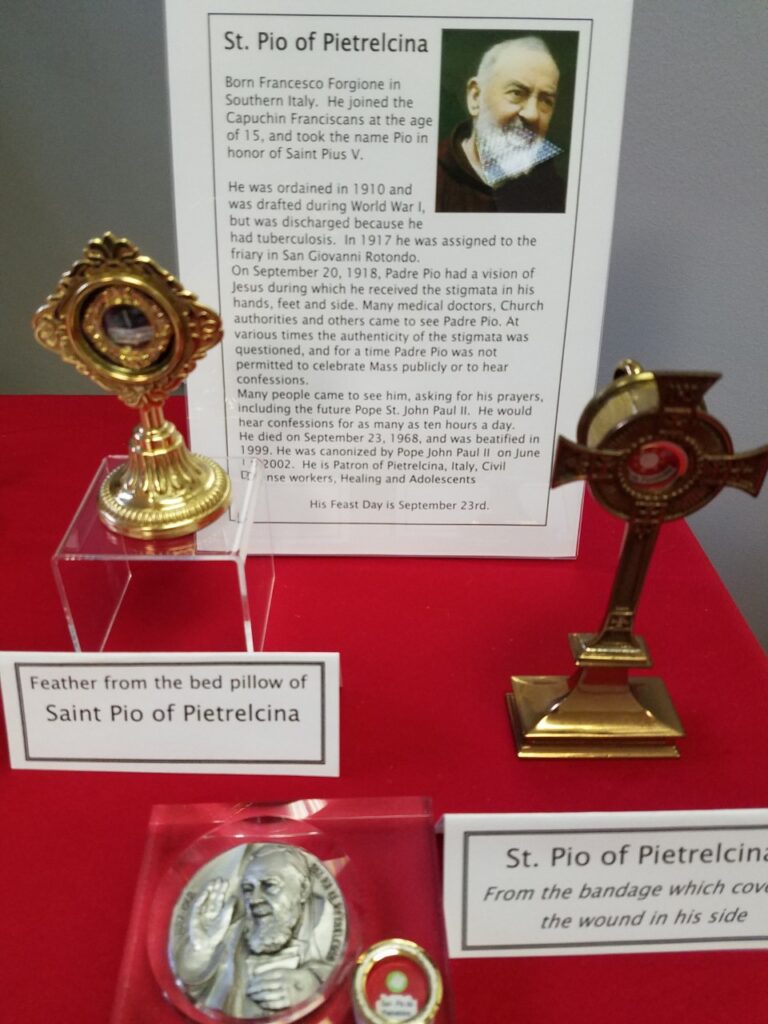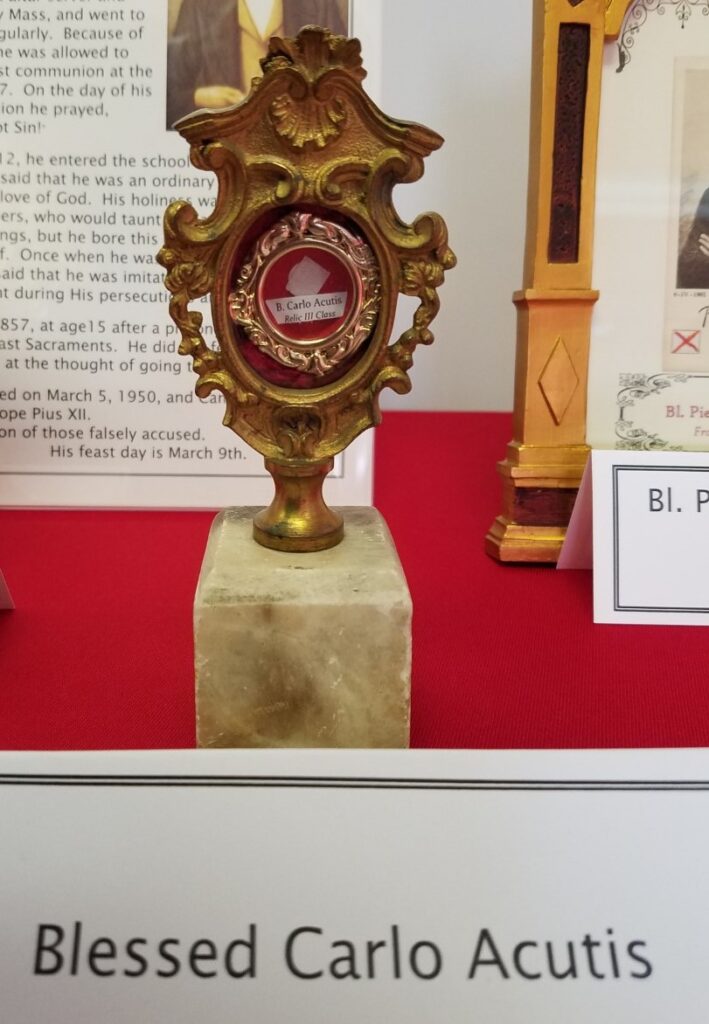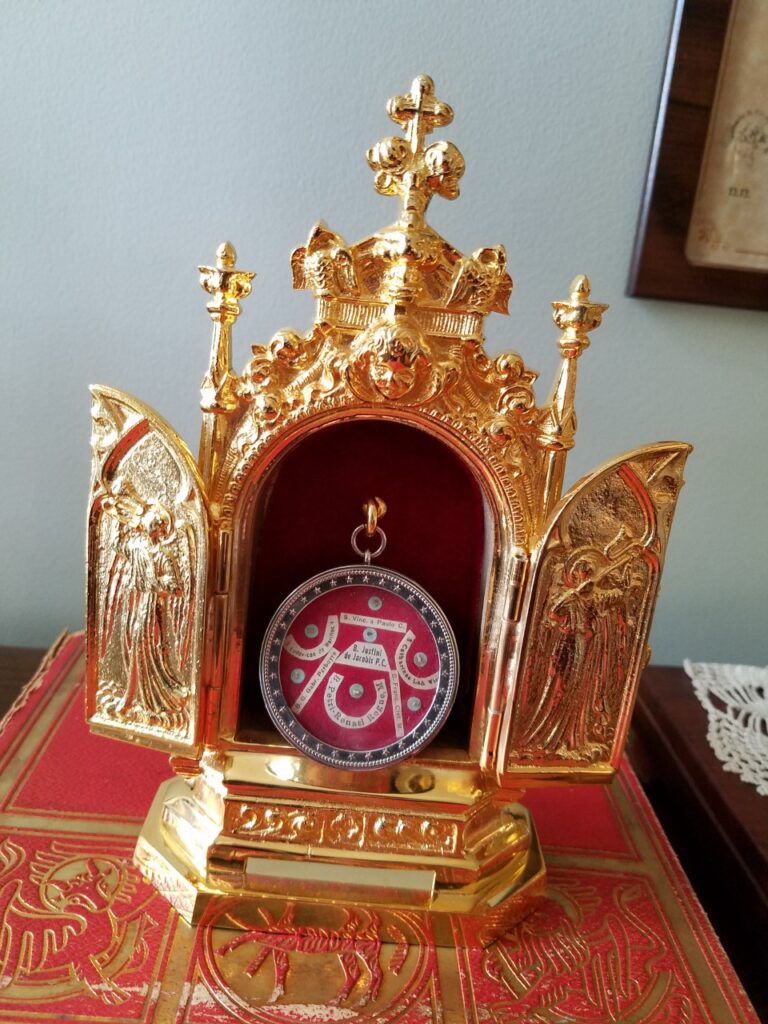 Saints of the Vincentian Order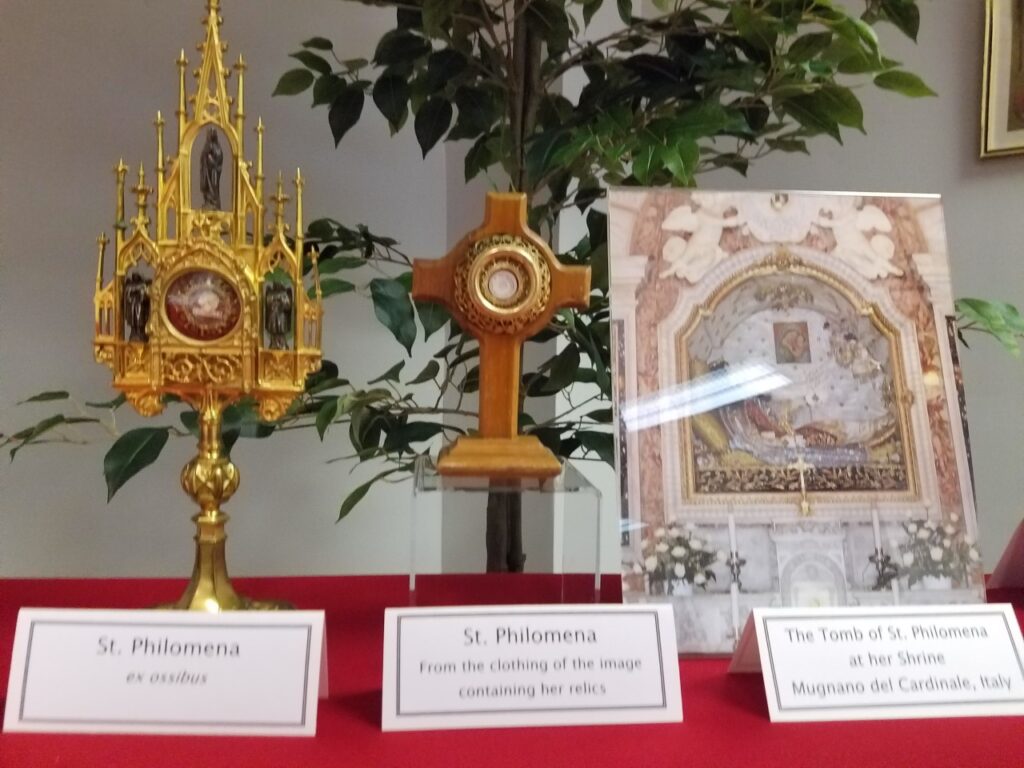 Saint Philomena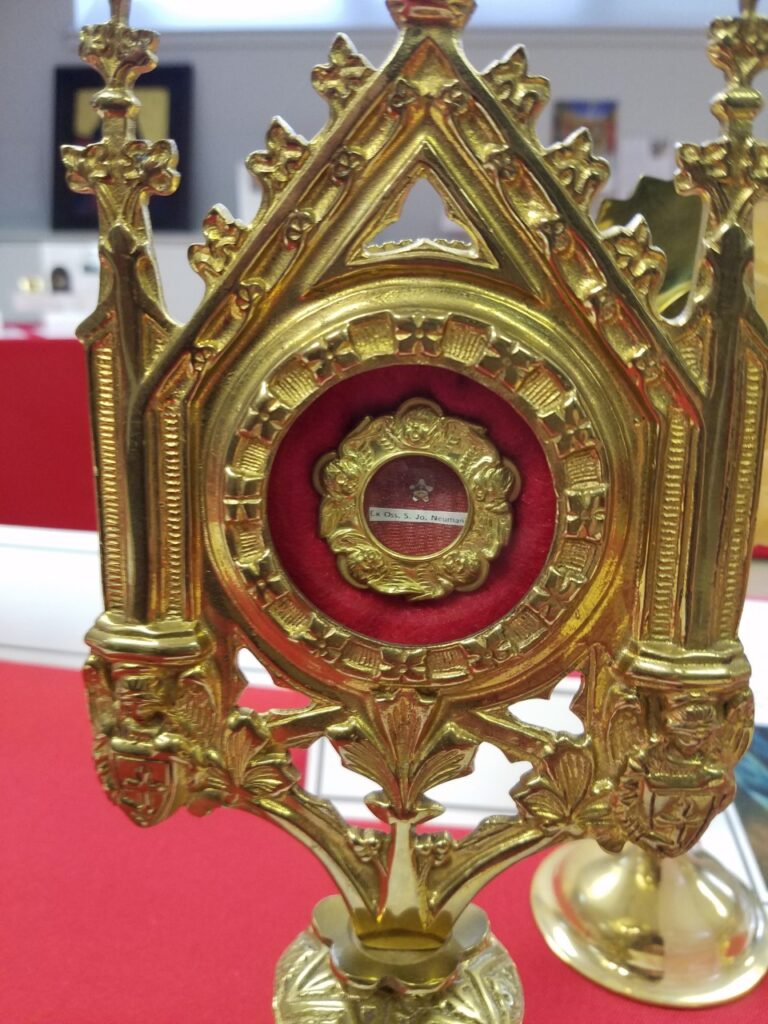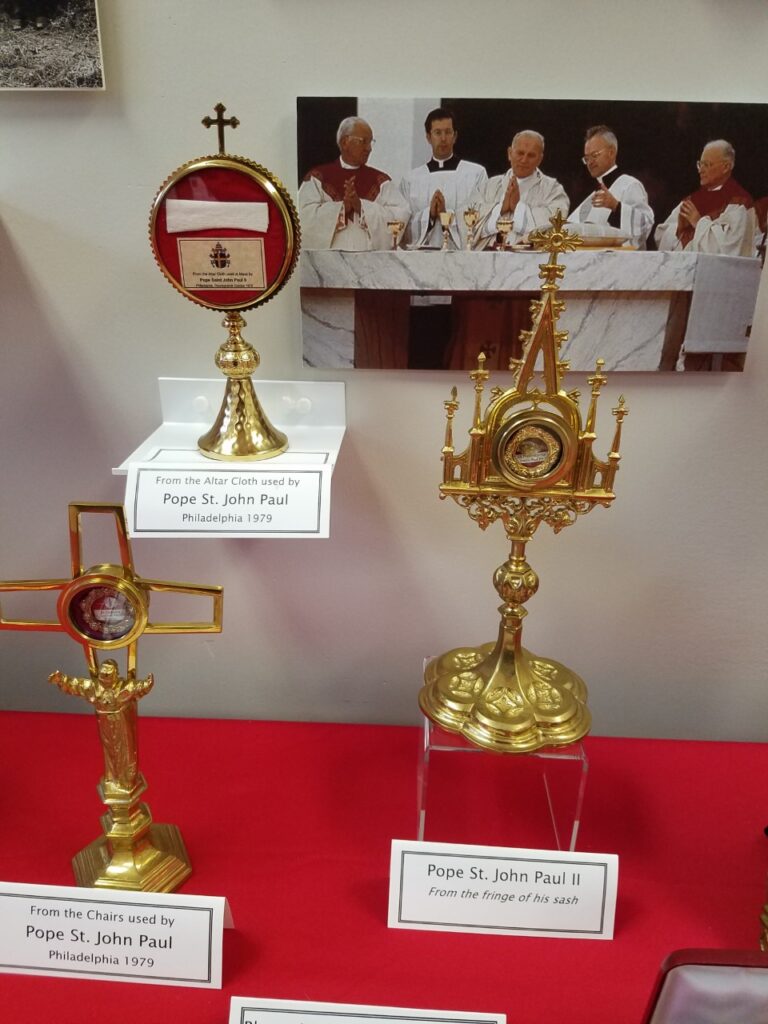 Saint John Neumann                                               Pope Saint John Paul II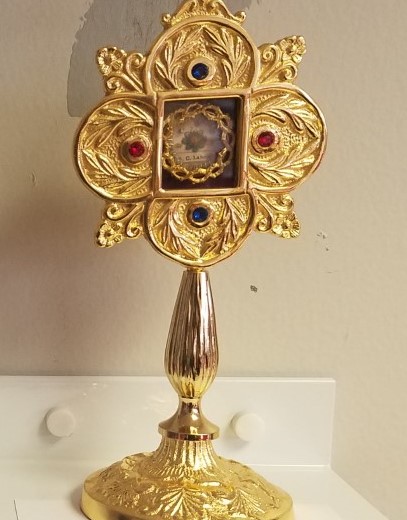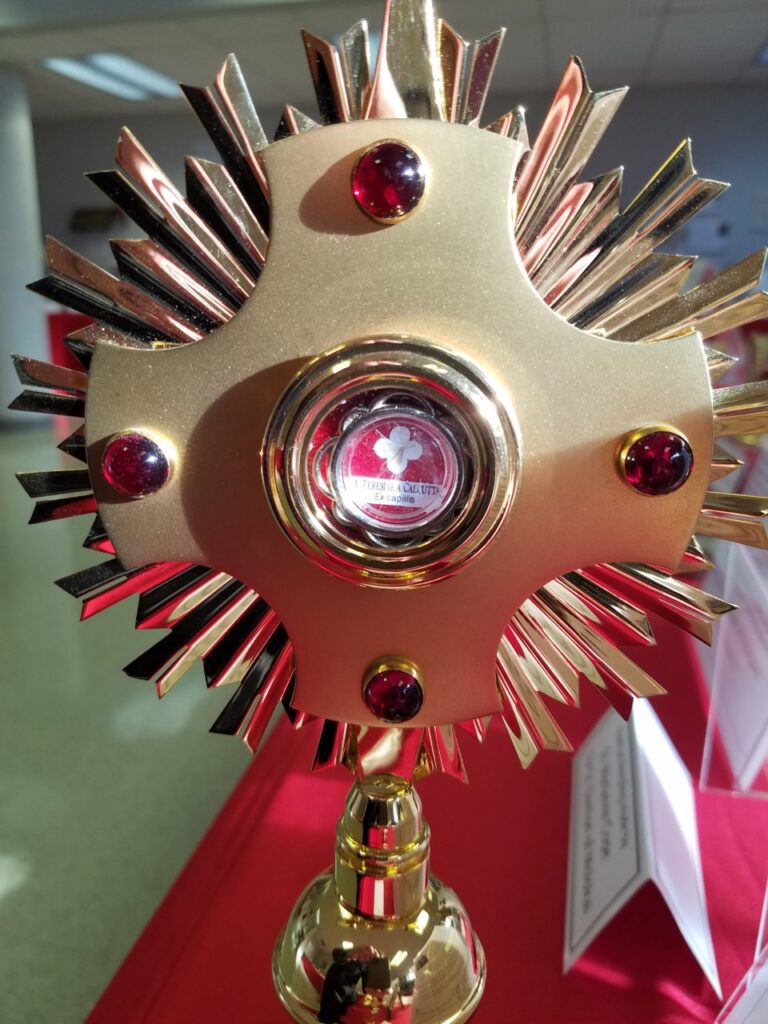 Saint Catherine Laboure                                   Saint Teresa of Calcutta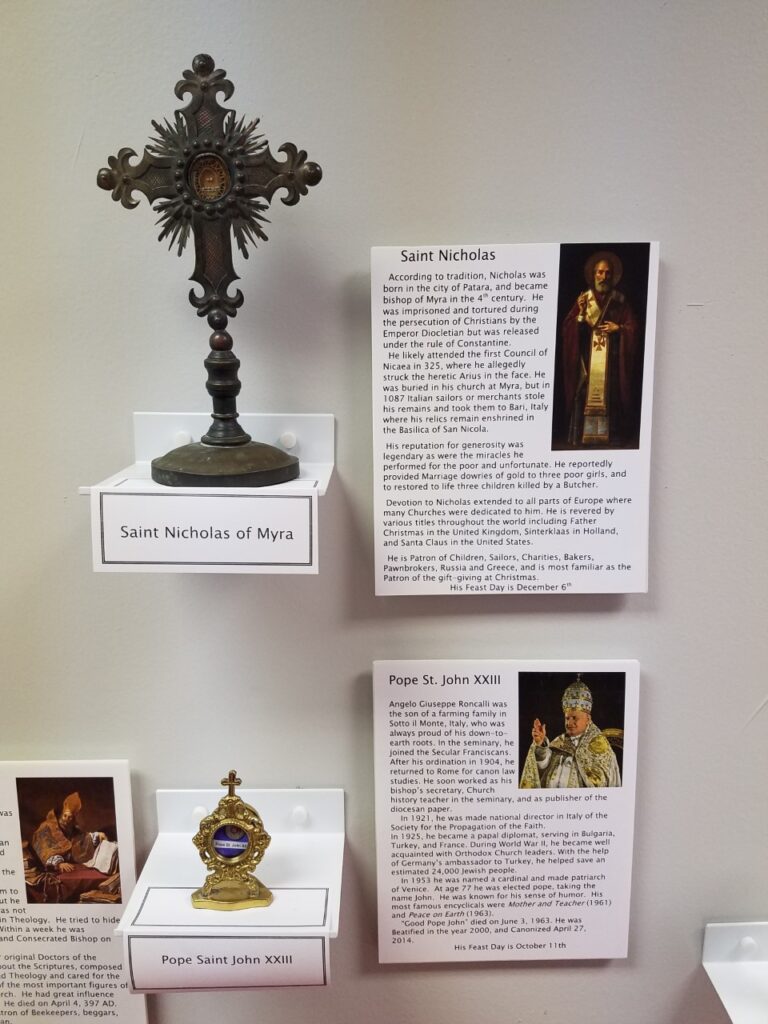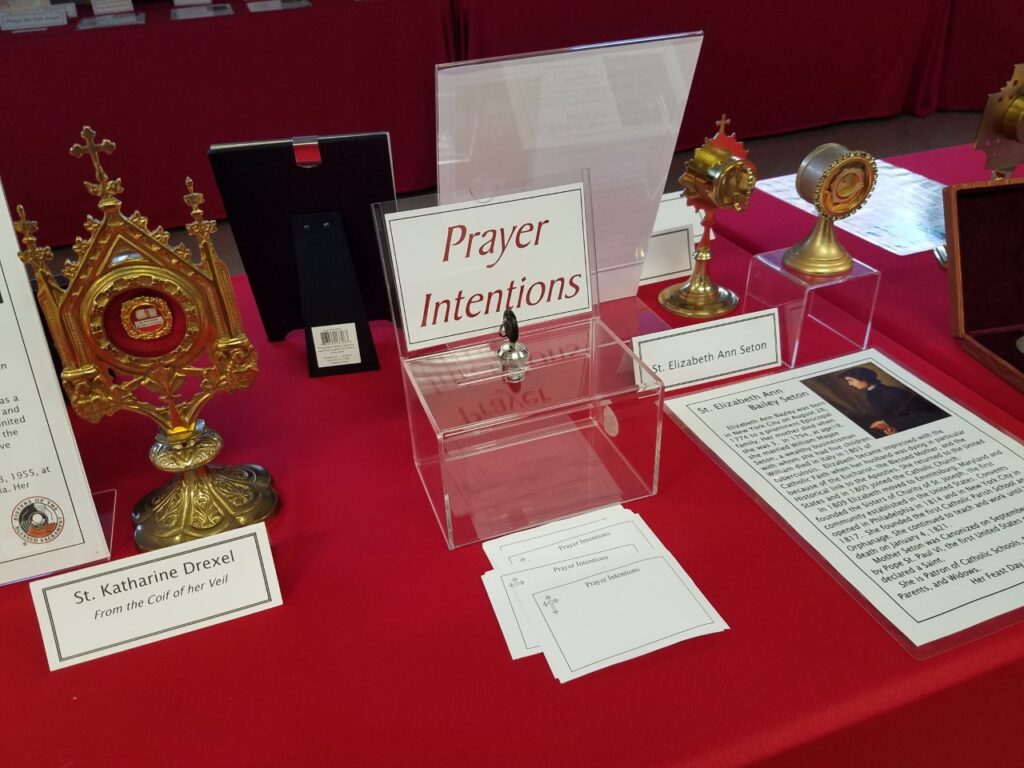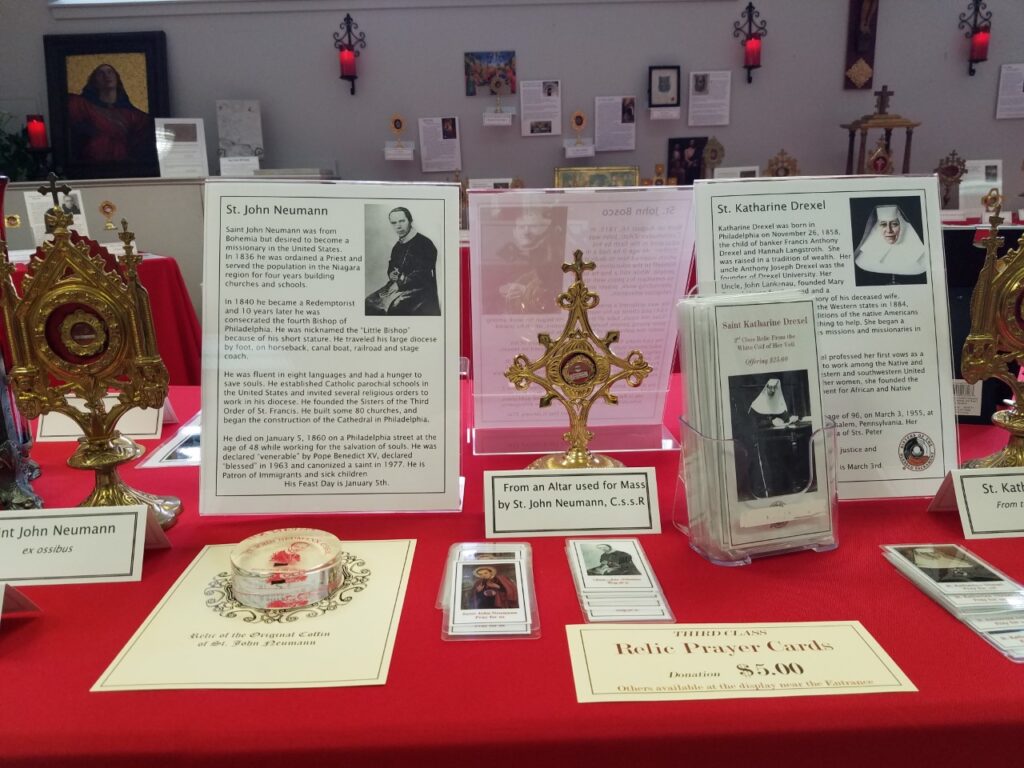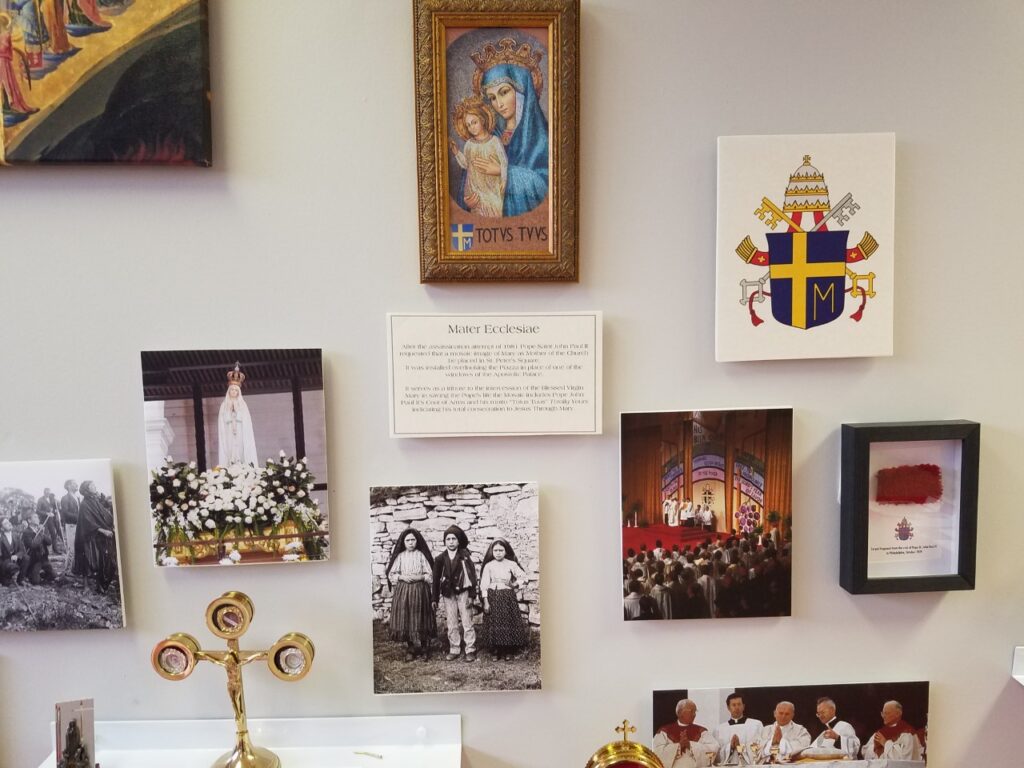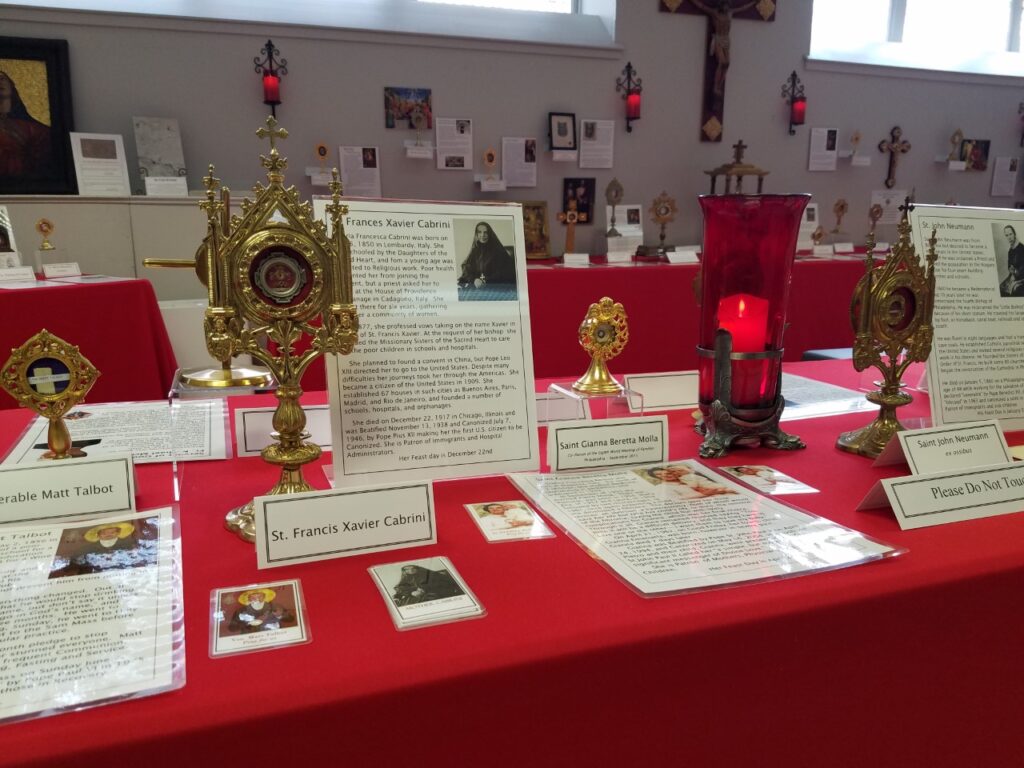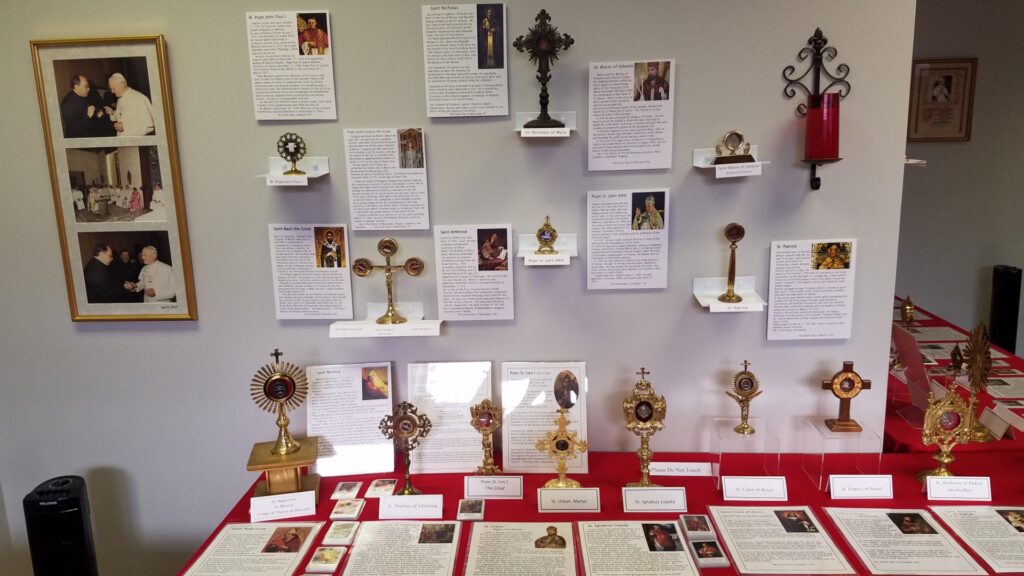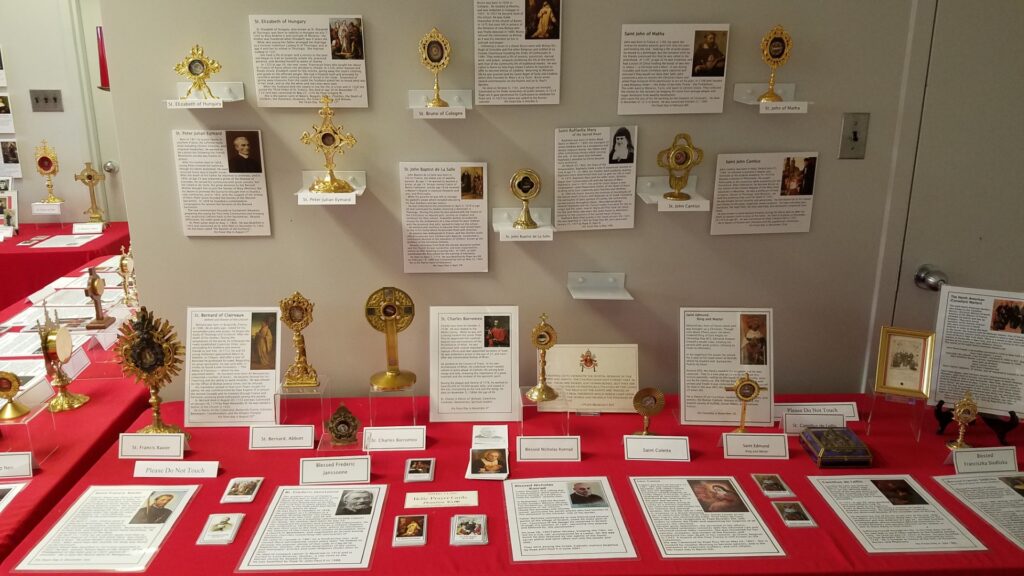 An assortment of Third Class Relic Prayer Cards are Currently Available  at the Exposition    Offering $5.00
Saints Ambrose, Anne, Andre Bessette, Andrew the Apostle, Anthony of Padua, Augustine, Benedict the Abbott, Blessed Virgin Mary, Bridget of Sweden, Carlo Acutis, Catherine Laboure, Charles Borromeo, Christina of Bolsena, Clare of Assisi, Cornelia Connelly, Cross of the Lord, Dominic Savio, Frances Xavier Cabrini, Francis Xavier, Francis of Assisi, Francis de Sales, Fulton Sheen, Gemma Galgani, Gerard Majella, Gianna Molla, Gregory the Great, Holy Face from the Shroud (Relics of the Passion of the Lord, Ignatius Loyola, Jacinta and Francisco, John Bosco, John Vianney, John Paul I, John Paul II, John the Apostle, John Neumann, John XXIII, Joseph, Josephine Bakhita, Jude Thaddeus, Katharine Drexel, Lawrence Martyr, Louis and Zelli Martin, Lucy, Manger (Birthplace) of Our Lord, Maria Goretti, Martin of Tours, Martin de Porres, Matt Talbot, Maximilian Kolbe, Monica, Nicholas of Myra, Padre Pio, Patrick, Pauline Jaricot, Philomena, Rita of Cascia, Stanislaus Kostka, Teresa of Calcutta (Mother Teresa), Teresa of Lisieux, Valentine, Vincent de Paul, Vincent of Saragossa
Second Class Relic Prayer Cards – Offering $25.00
St. John Paul – from an Altar Cloth used for Mass in Philadelphia

St Katharine Drexel – from her Veil
Venerable Fulton Sheen – from the Sash of his Cassock
We will mail Relic Cards to addresses in the United States
Please contact the Church Office to confirm the availability of Relic Cards. Donations for relic cards can be made with Paypal  at   holyrelics@outlook.com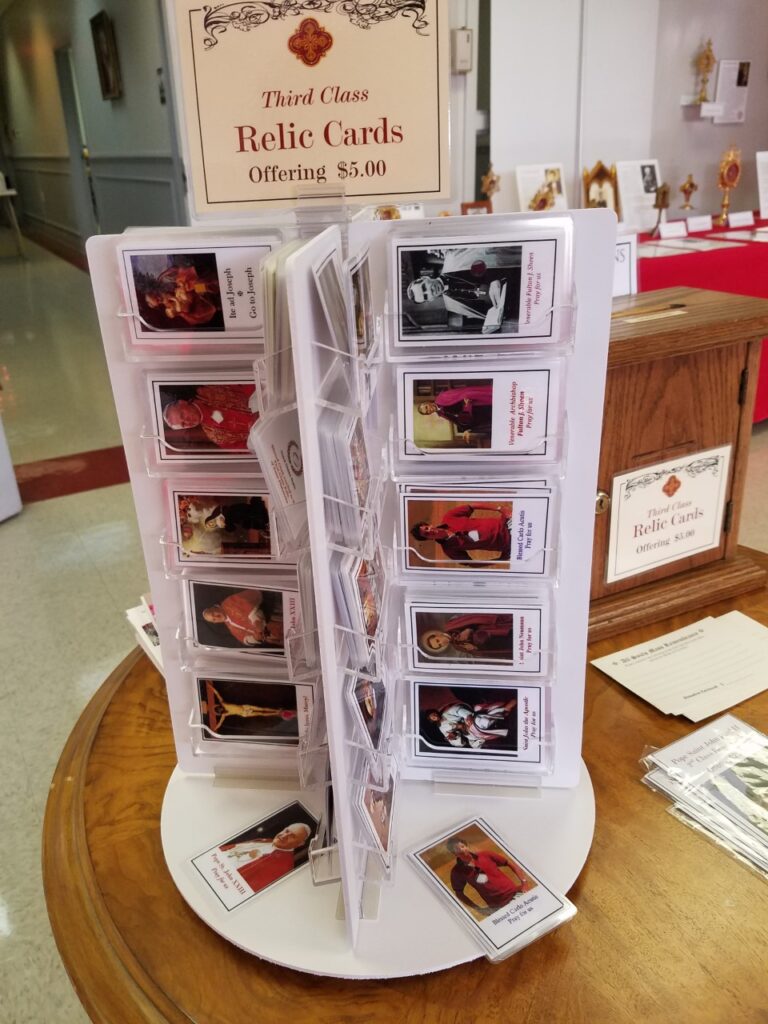 Listen to an interview about the Relic Collection on Relevant Radio at: 
https://relevantradio.com/2019/06/how-father-jason-kulczynski-became-known-as-the-relic-priest/

      Past Expositions . . .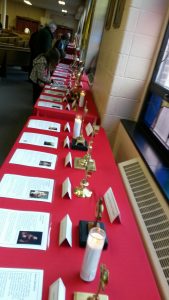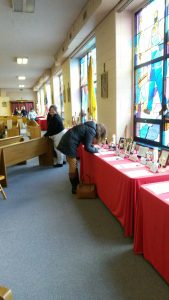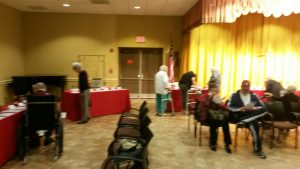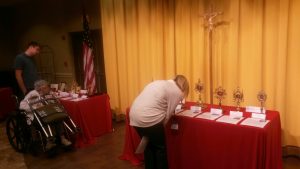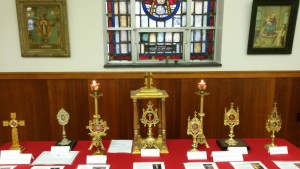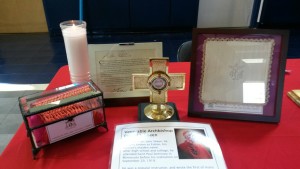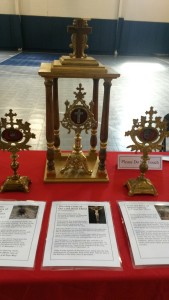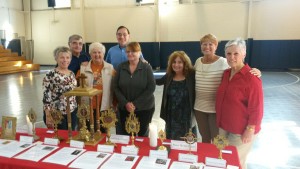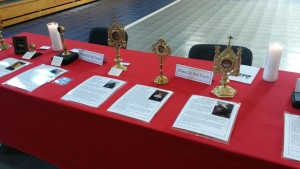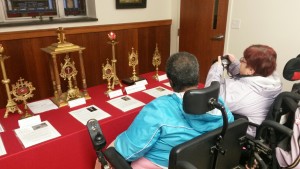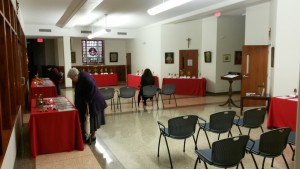 The Premier!